Reviews for Top Rated Dealer in Gainesville, GA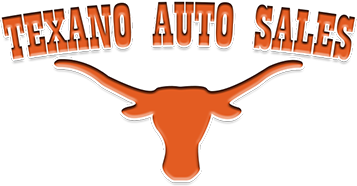 Jun 3, 2023
,
Jessica Webb
"
April was very patient and very informative she got my husband everything he needed for his business. I would Recommend Texano auto sales to friends and family.
May 28, 2023
,
George Luis
"
Excellent service María José was able to help us all thank u so much
May 26, 2023
,
Jaime Medina
"
(Translated by Google) Greetings, I highly recommend coming to buy with Abril. I treat myself very well. (Original) Saludos, les recomiendo mucho venir a comprar con Abril me trato muy bien.
May 26, 2023
,
Donna Johnson
"
Just got my dream car, a Dodge Charger, with the help of super salesman Sean! Thank you so much Sean. You were really nice, knowledgeable and not the typical pushy salesman type. I really appreciate that. We will definitely be hitting you up again for my husbands next truck and my teen daughters first ride!! Can't wait to work with you again.
"
Great service, very friendly and professional. Eduardo and Maria Jose made everything super easy and quick. Both were very clear, explained everything thoroughly and professional.
May 7, 2023
,
Sergio Lopez
"
(Translated by Google) Miss Abril and Fabi Tavira helped me a lot with my car purchase. They treated me wonderfully and I think this business is very good. Come buy!! I highly recommend them (Original) L señorita Abril y Fabi Tavira me ayudaron mucho con mi compra de carro. Me trataron de maravilla y creo que este negocio es muy bueno. Vengan a comprar!! Los recomiendo ampliamente
Apr 30, 2023
,
Esteban Espinoza chavez
"
(Translated by Google) I liked this dealer, they are all very professional. I recommend Senirita Abril. come buy (Original) Este dealer me gusto todoson muy profecionales. Recomendo a la senirita Abril. Vengan a comprar
Apr 30, 2023
,
Ignacio Rivera
"
(Translated by Google) I liked the cars of this dealer, all the workers are attentive and professional. He recommended this dealer. April helped me and recommended that they come see her for her car purchase. (Original) Los carros de este dealer me gustaron, todos los trabajadores son atentos y profesionales. Les recomendó este dealer. Abril me ayudó y recomendó que vengan a verla para su compra de carro.
"
(Translated by Google) I really liked the service of Miss Abril, the process was very easy. They gave me the attention that is not found in another dealer. He recommended coming here. (Original) Me gusto mucho el servicio de la señorita Abril, el proceso fue muy fácil. Me dieron la atención que no se encuentra en otro dealer. Les recomendó venir aca.
Apr 30, 2023
,
Edwuin Ramses
"
(Translated by Google) I loved the service, it was very easy to get the car that I liked. April helped me with the process and paperwork. (Original) Me encanto el servicio, fue muy fácil agarrar el carro que me gusto. Abril me ayudó con el proceso y papeleo.
Mar 29, 2023
,
Hector Morales
"
(Translated by Google) Super excellent service I recommend them they have excellent customer service (Original) Súper excelente servicio se los recomiendo tienen un excelente servicio al cliente
Mar 29, 2023
,
jose sanchez
"
(Translated by Google) Thank you very much for the kindness you had with me I am very happy for the service thanks to Faviola and María José thank you (Original) Muchas gracias por la amabilidad que tuvieron conmigo estoy muy contento por el cervicio gracias a faviola y a María José gracias
Mar 27, 2023
,
Raul C. Torres
"
Fabiola and Maria where amazing help to us when we got our car! Everyone is kind and friendly and my little niece made new friends with the staff. Amazing cars in great condition as well
Mar 27, 2023
,
Catalina Torres
"
(Translated by Google) Everything is perfect, very good attention with the vendors like Fabiola and María José, excellent attention, thanks, we are happy and satisfied (Original) Todo está Perfecto muy buena atension con los vendedores como Fabiola y María José excelente atención gracias nos bamos contentos y satisfechos
Mar 25, 2023
,
LISMARY PEREZ
"
(Translated by Google) Excellent treatment and attention, thank you for your support to the ladies María José and María Elena God bless you 🙏 (Original) Excelente trato y atención gracias por su apoyo a las señoritas María José y María Elena Dios las bendiga 🙏
Mar 10, 2023
,
Marian Chivers
"
These Females Are A SCAM THIS IS BY FAR THE WORSE PLACE TO GET A Car PLEASE STEAR CLEAR OF TEXANO AUTO SALES THEY WILL SALE YOU A MESSED UP CAR! TAKE YOUR MONEY DONT ANSWER DONT WANT TO FIX WHAT THEY SAY THEY ARE GOING TO I WILL BE GETTING THE LEGAL TEAM INVOLVED AND ALSO REPORTING THIS FRAUDULENT PLACE TO THE BBB BEWARE THEY SCAM YOU OUT OF YOUR MONEY
"
It was an awesome experience. April is super amazing helping us also Fabiola es un amor. Loved everything and they have an impeccable customer service.
Feb 25, 2023
,
Nactali Rizo
"
Muy buen servicio de Eduardo Y maira Jose muy amable
Feb 25, 2023
,
paris holcomb
"
I just bought a car here and it was the easiest and fastest dealership i've ever been to! Everyone was extremely nice and helpful, especially Fabi Tavira was especially helpful in letting me test drive the car and make sure I was satisfied, great prices and huge variety of cars!
Feb 23, 2023
,
Jonathan Torres
"
Sales person Jossi was very polite, and friendly. Maria Jose made my process fast and easy Thanks!
Feb 23, 2023
,
Maria Vaquero
"
Gracias Fabi Tavira y Mary Jose estoy nut contenta con ustedes
Feb 21, 2023
,
Zachary Wright
"
Very very convenient and easy to work with especially Leo and kayelyse strawser. Would 10/10 recommend
"
Texano es excelente los vendedores me atendieron bien, Maria Jose, los carros están en buenas condiciones, Texano es el mejor auto sales en Gainesville
Feb 18, 2023
,
Harol Ramirez
"
(Translated by Google) María José and Daniela treated us well when we came to buy our vehicle with my mother and they have good vehicles (Original) María José y Daniela nos trataron bien cuando venimos a comprar nuestro vehículo con mi madre y ellos tienen bueno vehículos
Feb 18, 2023
,
Andrea Lemus
"
(Translated by Google) Maria Jose Daniella excellent service 🤩 beautiful vehicles (Original) Maria Jose Daniella excelente atención 🤩bonitos vehículos
Feb 17, 2023
,
Esteban Solano
"
(Translated by Google) It is my third purchase here and as always an excellent service and attention from Leo and Maria José who have helped me with everything I need, always with excellent service (Original) Es mi tercera compra aquí y como siempre un excelente servicio y atención de Leo y Maria José que me an ayudado con todo lo que necesito, siempre con un excelente servicio
Feb 17, 2023
,
Brian Solano
"
Es mi tercera compra aquí y como siempre me an tratado de lo mejor siempre con la mejor atención de LEO y Maria José que me ayudan con todo lo que necesito, siempre brindan un excelente servicio
Feb 15, 2023
,
German Lopez
"
Great business! Maria was very good to me and so was Jocelyn. I will come back to texano auto sales!
"
Gracias por la atención de leo al mostrarnos los vehículos y verificar cuál era el que mejor se adaptaba a nuestra necesidad y a María José por la atención brindada al momento de la firma del contrato!! Les recomiendo Texano auto sales al 100% excelentes precios y atención
Feb 12, 2023
,
Juan Daniel Hernández
"
Exelente atención ,y muy buenas camionetas .me atendió Fabi Tavira y Mari José
Powered by
Dealer Car Search
Disclosure
The reviews displayed may or may not be a complete set. Reviews may be removed if they:
i. Are abusive. An abusive review or comment is one that makes personal attacks, threatens, or harasses others, or uses profanity.
ii. Violate privacy. Reviews that mention specific names of individuals or personal information in a manner that is inappropriate and/or unrelated to the performance of the service rendered are subject to removal.
iii. Are not from a current customer.
iv. Contain material falsehoods.
v. Are deemed inappropriate.
To encourage all feedback, positive or otherwise, an equal incentive for reviews, regardless of rating, may have been provided to the reviewer.
Google reviews provided via APIs https://www.google.com/+/policy/embedded-content.html
Customer Testimonials for Texano Auto Sales